Buckley Family Photos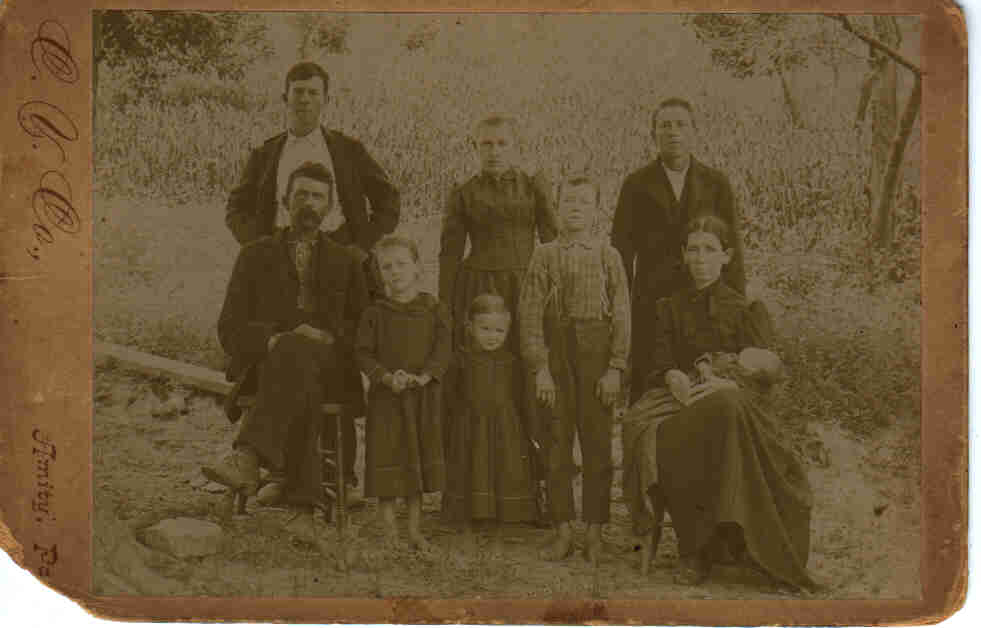 Photo taken in 1896
Seat from left to right:
Andrew Jackson Buckley (1852-1932); Charity E. Buckley (1890-1963); Della Buckley (1893-1923); John Wesley Buckley (1885-1967); Mary Ann (Amos) Buckley (1857-1899); Mary Ann is holding Marie Victoria Buckley (1896-1976).
Standing from Left to right: Samuel Benjamin Buckley (1879-1966); Mary Virginia Buckley (1880-1897); Solomon Frank Buckley (1877-1971)
Notes:
There was one more child to this marriage. William McKinley Buckley (1898-1982). Mary Ann (Amos) Buckley died in 1899.
The original photo that I scanned just has "Jack Buckley Family - 1896" written on the back. Using the birthdates I had, I tentatively identified the children. I showed the photo to my great-aunt [Retta Edith "Bunny" (Buckley) Buchanan] She is the daughter of John Wesley Buckley, and the sister of my grandfather (Roy Buckley). I had originally named the tall young man on the left in the back row as Solomon Frank Buckley, and the smaller one on the right as Samuel Benjamin because of their ages in 1896. Aunt Bunny is sure I had them backward and that the way I labeled them above is correct. She said Uncle Frank was short and that Uncle Ben was much taller. Their ages at the time was Frank -19, and Ben 17. They had probably reached full height so I labeled them with the taller one being Ben.
---
John Wesley Buckley Family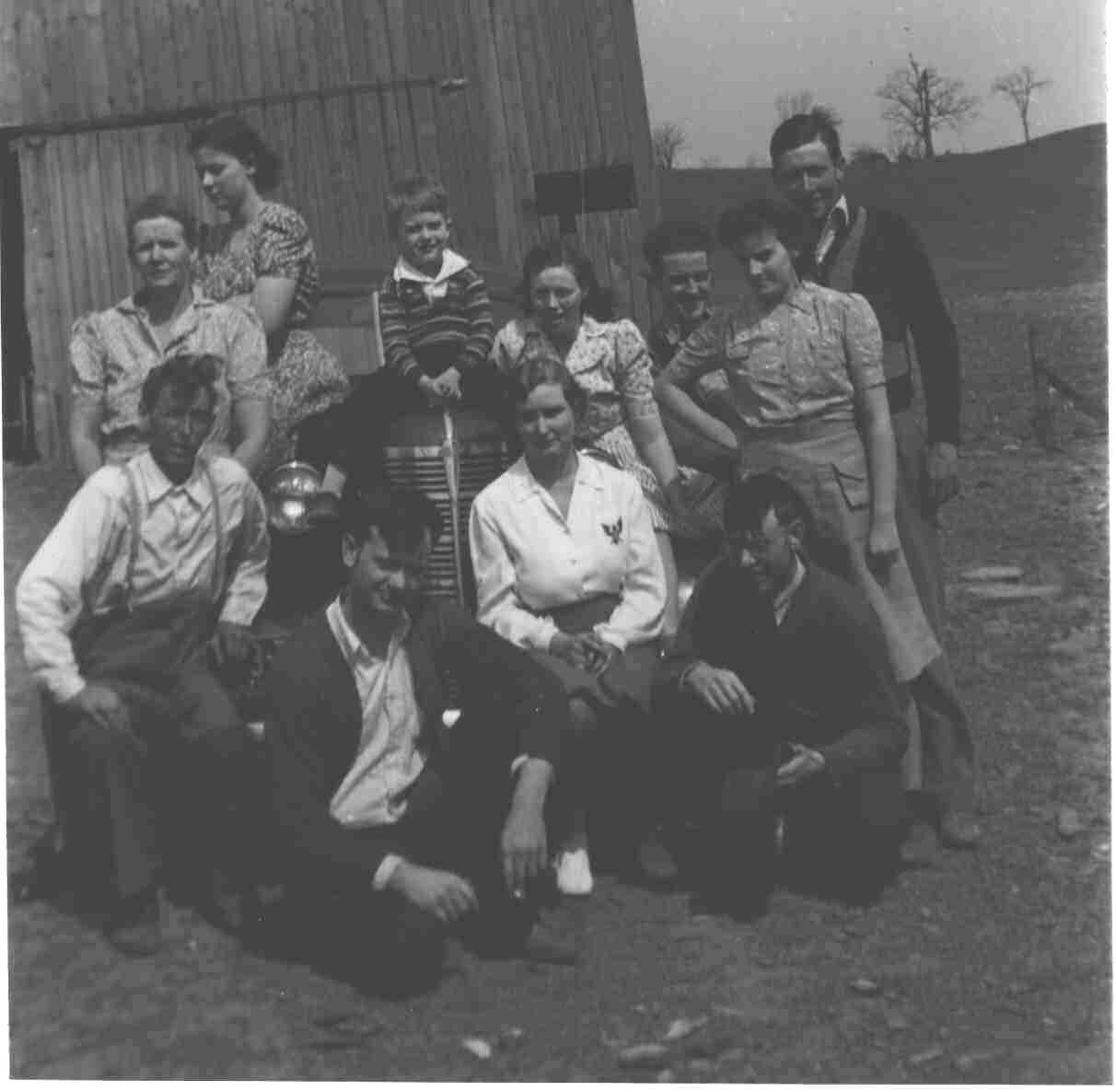 Photo taken approximately 1941
Kneeling in front: James Welson Buckley (1916-1962); Roy Irvin Buckley (1912-1988)
Seated on Bumper: John Wesley Buckley (1885-1967); Lula Missouri Siers (1907-1989; Roy's wife)
Across the back: Alverla (Fox) Buckley (1894-1978; John's wife); Retta "Bunny" Buckley (1920- ); Marion Wesley Buckley (1937-1973; my father); Delphia Agatha Buckley (1914-1978); Ray Wine (1913-1993; Delphia's husband); Lena Aldena Buckley (1929-1998); Harlan Andrew Buckley (1922- )
Notes: Another daughter of John and Alverla is not pictured here. Gretta Jane Buckley was born Oct. 29, 1918. In 1934, at age 16 she was diagnosed with T.B. She was in Hopemont Sanitarium from 1934 to 1939 when she went in remission. In 1941, when this photo was taken she was in Texas attending Nurse's training. During her second year of training, the T.B. resurfaced. She returned to Hopemont in 1942, and remained there until her death in 1957.
---
My Granparents
Roy and Lula (Siers) Buckley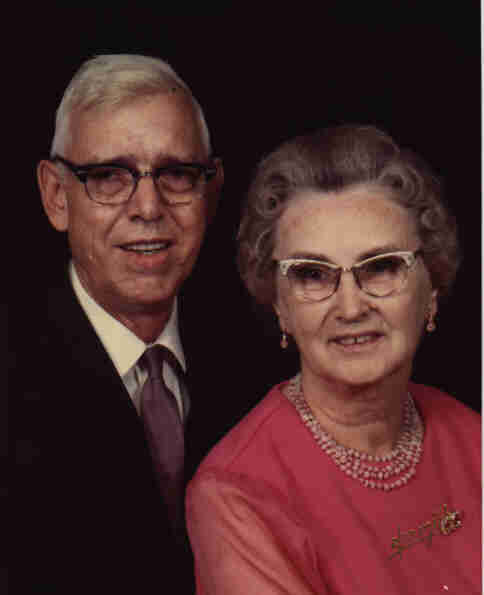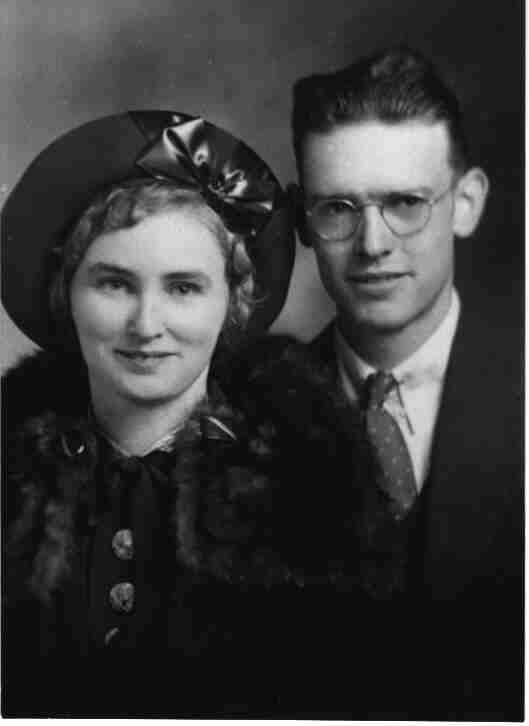 40th Anniversary, Oct. 1975
Wedding Day, October 9, 1935
---
My father, Marion Wesley Buckley (1937-1973)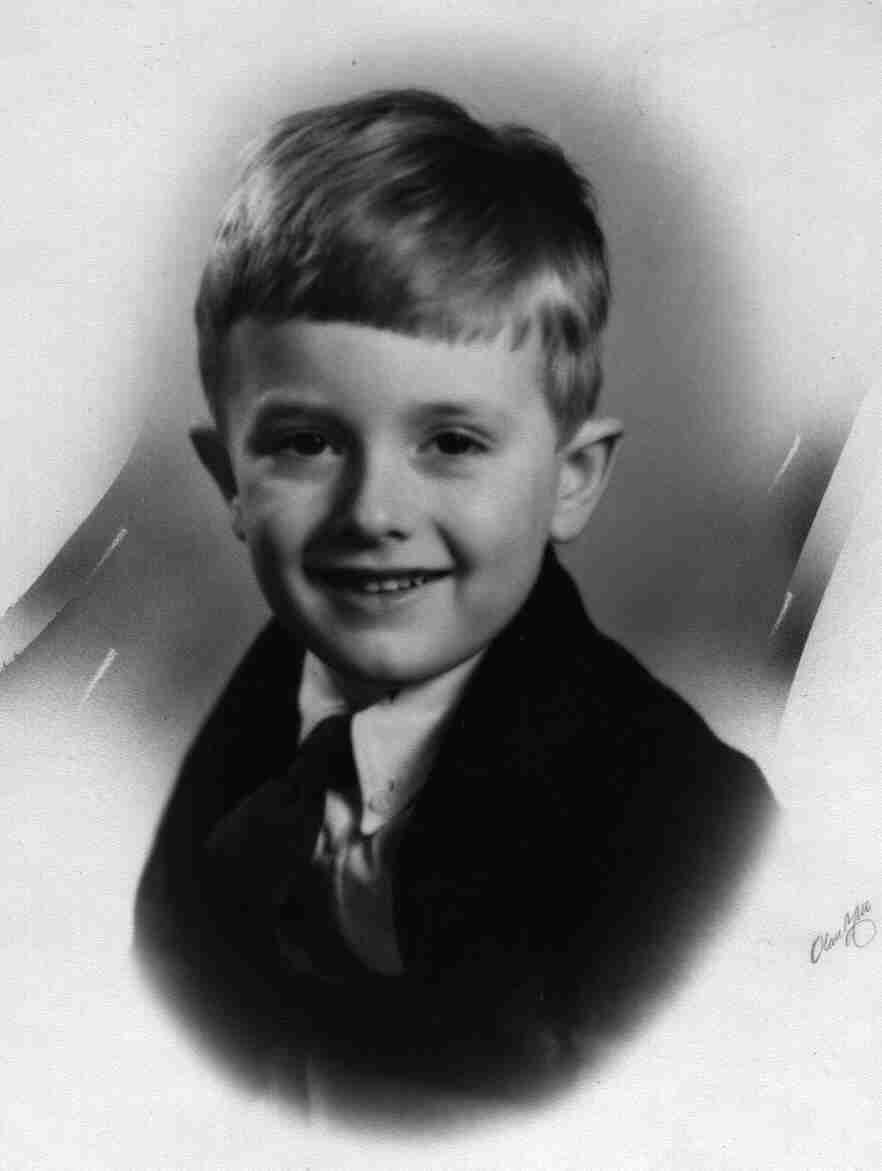 ---
Return to My Family main page.